Roll over image to zoom in
Description
 FACE MASK PROCESSING TIME


April 15 - Until May 15, 2020



ORDERS RECEIVED
DATES AND TIMES


FROM OUR WAREHOUSE TO


USPS FACILITY CENTER


2PM SATURDAY        TO   2PM MONDAY

SENT OUT THAT MONDAY

2PM MONDAY           TO   2PM TUESDAY

SENT OUT THAT TUESDAY

2PM TUESDAY          TO   2PM WEDNESDAY

SENT OUT THAT WEDNESDAY

2PM WEDNESDAY   TO   2PM THURSDAY

SENT OUT THAT THURSDAY

2PM THURSDAY      TO    2PM FRIDAY

SENT OUT THAT FRIDAY

2PM FRIDAY             TO    2PM SATURDAY

SENT OUT THAT SATURDAY

NOTE: DOES NOT INCLUDE DURATION OF TIME IT TAKES USPS TO
  SORT OUR PACKAGES UPON RECEIVING AT USPS FACILITY CENTER.
AS OF APRIL 17, 2020, UPDATED BY USPS WEBSITE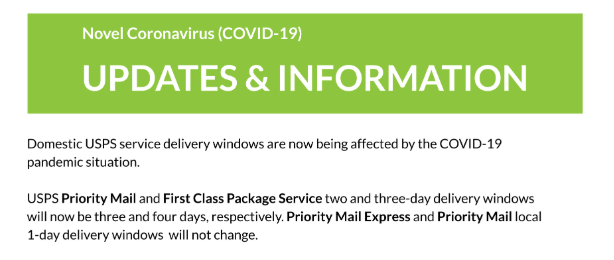 PLEASE REGULARLY CHECK FOR
UPDATED SERVICE ALERTS ON USPS WEBSITE


DIRECT FROM MANUFACTURER: Facemasks ship domestically from southern California. Usually arrives in 2 to 5 business days.
DOUBLE LAYERED: Protective from airborne particles (germs, dust, pollen, droplets) and air pollution. Approximate facial coverage area of 9 by 6 inches (230 by 150 mm).
SOFT & NON-ABRASIVE: Breathable 100% cotton inner lining, 93% polyester 7% spandex outer front lining. Suitable for adults and children.
REUSABLE: Washable fabric material. Hand washing recommended. Only non-chlorine bleach if needed.
EVERYDAY USE: Intended for indoor or outdoor daily use. Ideal when travelling through grocery markets, parks, city streets, suburban neighborhoods, shopping malls, congested airports, and bus terminals.
Applicable for a wide variety of activities, such as:
sports excercise (running, jogging, biking, cycling, yoga, climbing, aerobics, weightlifting)

camping, 
horseriding, 
traveling, 
yard work & gardening, 
walking, 
reading
Care instructions:
Gently rub with soap or mild detergent under cold water. Hang dry or lay flat to dry. Do not twist or wring fabric.
Payment & Security
Your payment information is processed securely. We do not store credit card details nor have access to your credit card information.